General IDE for Arduino
Now you need to know about some more about this Arduino. What is IDE that is another terminology used in Arduino that is IDE. It is based on processing programming language. IDS it is simply a simplified C or C++ language. You might be from the background of computer science engineering, you know C or C++. But for Arduino programming you can use this as assembly language programming in an easier format. I mean what the commands of the Arduino are very very easy. They are all open source that means you can get all those commands and all those programs of Arduino in the Arduino website as well as in the software. There are plenty of examples available.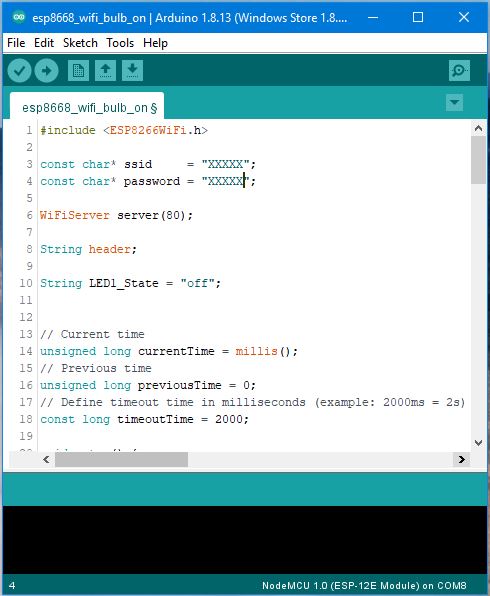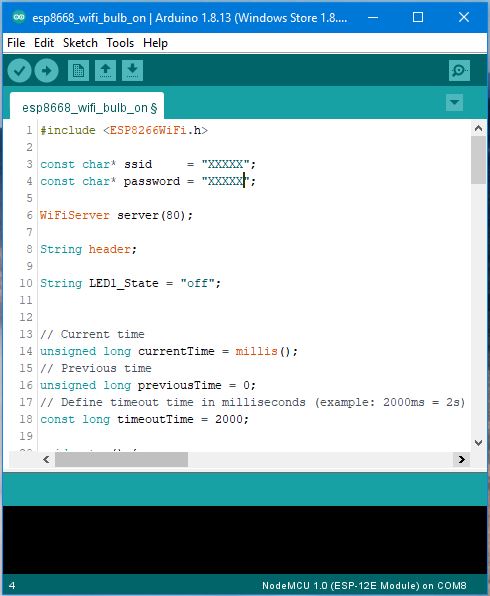 There are various types of Arduino as I have already told you but with the Arduino you can get different types of shields. Shields mean some of the Bluetooth shields and some of the Bluetooth module for the safety of this board, it is externally available. That is one of the important point about the Arduino and once you store any program here in this micro-controller
through this board I'll show you how to install that, it will be remaining in this chip. After 10 years if you come back and connect the Arduino, it will be working very finely.
Some of features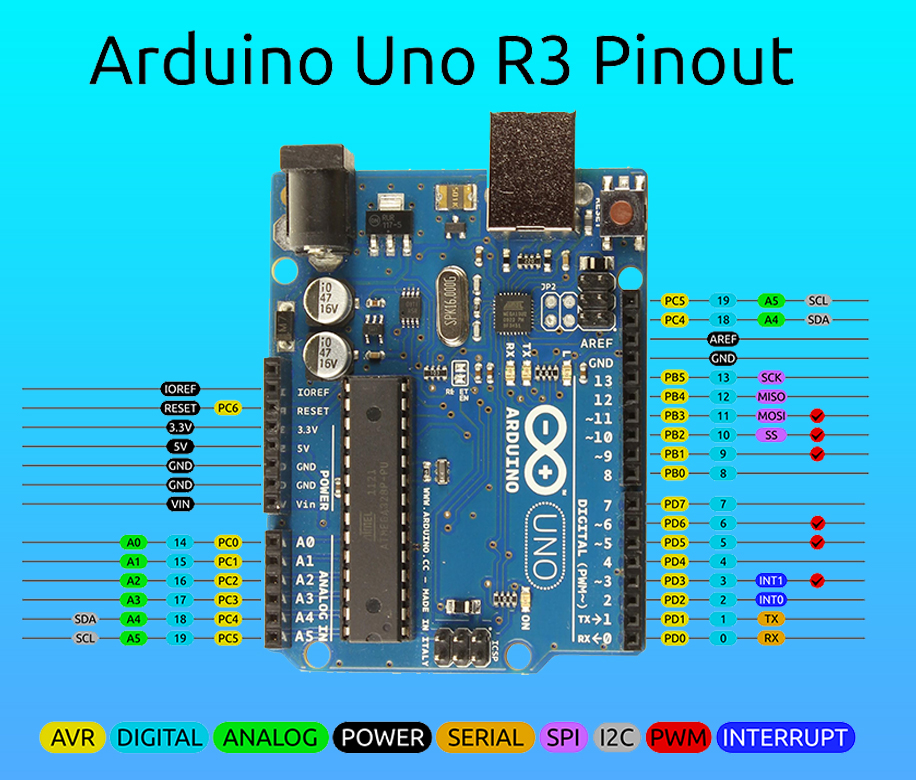 If you can look at Arduino pin diagram closely, you can see one of the reset button here during the program will be going on. If you just need reset program, just press this switch, the reset button, top right corner. This button is called the reset button. This red one it is called the reset button. if you press this switch your program will be running from the beginning only. It is a great feature of this board. Overall you can see over other controllers available in the market. It is.
Compared to them, Arduino is a very easy to handle. It's a software is very easy to use. This control board itself can handle a lot of problems. It is electronic device programmable and very economical. To know about Arduino, you need a little bit more motivation. That is its application. Now where are you going? You are going to play this concept. You need to know about that.
Arduino Application
The main application of Arduino is to support the automation. You know this is the era of automation; everywhere you can find those automation specially in industry. You can see there are bigger automation. This is not for those hard core industry because this this little board work it Since this is electronic device it works in 5 to 14 Volts. So you cannot use this with 230 volts. Of course you can use this to control relays, but primarily it is better to use in small in household application.
House Automation
So automation, in case of automation for sophisticated electronics for do It Yourself (D.I.Y) projects for your household application. Our household automation like that only, household automation means Suppose you want to control some of the display in LCD. You want to show something on the LCD, you want to control some motors to control your doors, you want to remind something, I mean you want to develop some of the IOT based projects, Internet of Things project. Everything you can done using this smart board. That is the beauty of the board. You'll find that electronics and computer science can mixed once you learnt . They can together done a great job. That is why Arduino is so useful.
Almost every case of electronic projects where a signal is required where some kind of controlling is required. That means one algorithm is required. If yes then do something. If no then do something else. To achieve this kind of algorithm with the help of electronics without Arduino, its difficult now-a-days. Now I will tell you some of the advantages of Arduino over other controller boards also in the upcoming posts. But for the time being you have already know that what is basically the Arduino and what is about and how this works.
We will discuss more from next post.